Speed Up Your Smartphone : Does Your Smartphone Lags & Slows Down After Doing Some Work? Is Your battery Drains out faster & Your Smartphone Behaves sluggish? If Your Answer Is 'YES' Then You Are At The Right Place. The Performance Of Smartphone Diminishes Day by Day As Your Device Fills Up With Apps, Songs, Photos & Different Customization. The Degrade In Your Smartphone Performance Can Be Due To Excessive Load On Phone Processor & RAM. The major Reason For Smartphone Sluggish Performance Is Poor Optimization. In This Post We Are Going To Discuss Simple Tips By Which You Can Increase Your Device Performance. Lets Get Started.
8 Simple Tips To Speed Up Your Smartphone Performance
#1:

System Update
The First Thing You Need To Do Is Update Your Smartphone To Latest Operating System & Firmware. Every Smartphone Brand Does Give Regular System Update. The latest System Update Will Give Access To Latest security patches, Higher stability, Better performance & speed. This Will Also Bring New Features And User Friendly Interference.
#2:

Remove UnWanted Applications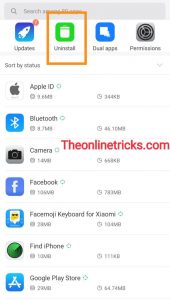 The Next Thing You Have To Do Is Remove UnWanted Applications. The unnecessary Applications Runs In Background & Occupy Your System Storage. Due To Insufficient Storage, Your Device Performance lags & Your Device Starts Malfunctioning. Large Number Of Applications Means More Storage Use & More Background Running. So, You Need To Remove All Unwanted Or Rarely Used Apps. This will Free Up Your System Storage & Will Help Your Smartphone To Perform Well.
#3:

Free Up Phone Internal Space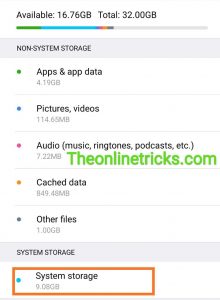 Smartphones With Low Internal Storage Effects Application Performance. Due To Insufficient Internal Space Running Apps Performance Slows Down & Apps Starts Lagging. It Is better To Use High Speed Memory Card As External Storage. Transfer All The Data Like Photos, Videos & Songs From Internal Storage To Memory Card. If You Don't Have An Option To Insert Memory Card, Then Try To Copy It Into Pendrive Or Any Other Storage Device. It will Surely Speed Up Your Smartphone Performance.
#4:

Avoid Live Wallpaper, Themes & Launcher
Live Wallpapers May Looks Good & Attractive But It Has Adverse Impact On Phone Battery & Overall Performance. Live Wallpapers Drains The Battery Faster And Runs In Phone Background. This Will Leads To Phone Poor performance & Reduced battery Running time. Themes Also Works In Similar Fashion. It Needs More CPU Cycle To Run. Launchers On Other Hand Acquires The Whole System & Make Your Smartphone Sluggish. So, It Is Better To Avoid Live Wallpaper, Themes & Launcher.
#5:

Turn Off Phone Animations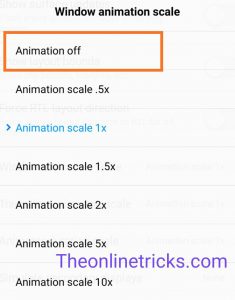 As Per Your Smartphone Launcher, You Will See Different Types Of Animations Which Looks Great. But It May Slow Down Certain Things In Your Phone. It is better To Turn off The animations Or Atleast Reduce It. For That You Need To Enable Developer Option. Just Go To Phone Settings & Select developer Option Available In About Device Section. Now select Window Animation Scale And Then Turn it Off. This Will Improve Your Device Overall Performance.
#6:

Disable

 Device Sync
Sync Is Great Feature As It Synchronize Your phone Data Everytime. It Will Help You Get Instant Notification. It Consumes Too Much Battery & Runs Evertime In Phone BackGround That Puts Bad Effects On Phone Performance. Its Better To Keep It Off & Check Your Notifications Manually. It Will Enhance Battery & Apps Performance.
#7:

Regular Apps Update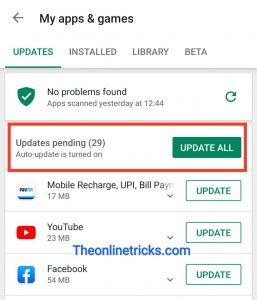 Update Your Installed App Regularly From App Store. The App Developers Always Try To Improve The App performance By Fixing The Bug And adding Several Latest Features. Latest App Will Improve Overall App Performance & Will Work Faster & Better. There Are Several Beta Program Are Also Available For Users So They Can Recieve App Update Quickly Compare To Normal Users.
#8:

Factory Reset Your Device
It Is The Best Way To Improve Your Device Health. This will Wipe Out All Your Data And Your Device Will Boot Up Like A New Device. It Is the Last Option You Need Go For. Backup All Your Important Data safely And Then Factory Reset Your Device. You Will Get Rid Of All Unwanted Trash. It Will Definately Improve Your Smartphone Performance.
ALSO READ : Top 7 Best Online Music Streaming Apps In India
For Any Query Or Suggestion Do Comment Below.
Facebook Page – Click Here