Mi Band 5 : Xiaomi's Mi fitness smartband has been in news for quite sometime for its amazing features and aggresive pricing. Xiaomi was working on its latest next generation smartband which will be the successor of Mi band 4. In this article we are going to discuss  everything which you need to know about latest Xiaomi Band .
Xiaomi officially announced the release date of the Mi Band Five and it turns out to be 11th June,2020.
Mi Band 5 Expected Price :
The Mi band 5 is expected to be priced at 200 yuan i.e nearly Rs.2100
Mi Band 5 Specification & Main Changes
In terms of latest features this smartband have a large display of 2.41 cm (120 x 240 pixels) touchscreen AMOLED display along with NFC. IT will come with pronounced curves dial, event reminder, target reminder, wrist lock, night mode, SpO2 sensor to track blood oxygen levels, launcher, camera,voice assistant, unlock phone,Heart Rate Monitor, Calorie Count, Sleep Monitor etc.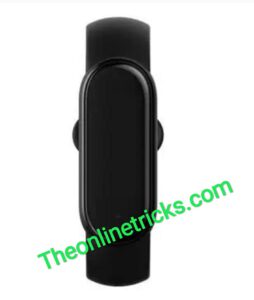 The rumors suggest that it will have AI assistant support, with deep integration of Amazon's Alexa & NFC. Apparently, the new SmartBand will feature a "plug-in" type of design.
Also Read : Earn Online Money – Top 6 Ways To Make Money Online

In addition to above features,  This smartband will have 5 new sports modes: skipping rope, yoga, rowing machine, indoor bicycle and elliptical machine. Earlier in Mi band 4 it was having 6 sports features. So the total number of sports mode increased to eleven in new smartband.