Best Web Series Made In India : For a protracted time, the Indian movie industry and  the television industry are in two totally different league phase. While, Indian film industry has been creating its mark worldwide with its story & wonderful content, Our Television industry is stucked with its old irritating melodrama. They are not bringing anything new on the table that can attract Indian audience. The space which is created by television industry is going to be filled with the introduction of Indian web series. The contemporary wave of new innovative & appreciable content which is brought by Indian web series makers is making a Buzz now. The web series content & story is out of box & free from censorship.
So, Here we are listing down top 10 Best Web Series Made In India. The sequence of the web series ranking is completely unbiased and is based on the series stats!!
#1: Sacred Games
Sacred Games is the first Netflix original thriller web series in India which was based on Vikram Chandra's book having the same name. The story mainly revolves around a fugitive gang boss Gaitonde and honest cop Sartaj Singh. Sartaj has to save the Mumbai city in 25 days. Can he do that. Go watch & get the answer. The story is beautifully scripted.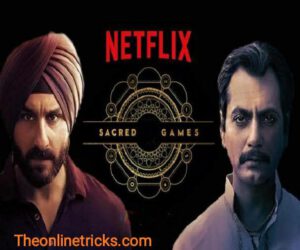 The first season was a bumper hit. Looking at the Sucess of the first season, makers were forced to bring the second season. The Second franchise was too a mega hit.
Streaming on : Netflix App & Website
#2:
M
i

rzapur
To give a close fight to Netflix Indian thriller web series Sacred Games, Amazon Prime Video too brought a Indian crime thriller web series Mirzapur. It revolves around drugs, guns, power-hungry and lawlessness.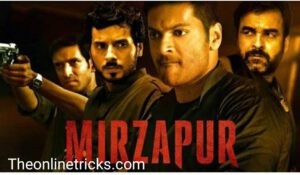 A surprising incident at a marriage ceremony creates a series of events deciding the fate of two families in Mirzapur. The performances by the entire cast is exceptional.
Streaming on : Amazon Prime Video App & Website
#3:  Apharan
Apharan is a action thriller web series which revolves around kidnapping, suspense & Mystery.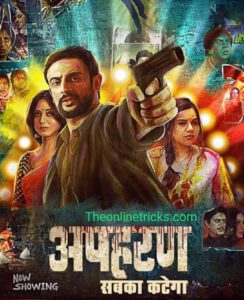 Is Inspector Rudra Srivastava a victim or the master of kidnapping. Go & check out.
Streaming on : ALT Balaji
#4: Criminal Justice
Criminal Justice is another masterpiece by Tigmanshu Dhulia. A young boy who suddenly finds himself in a grave situation. He is charged for murder of a girl.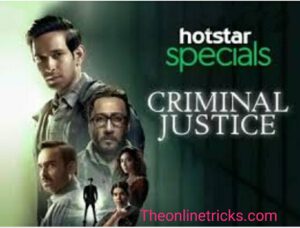 The proof is stacked against him, however he does not bear in mind the grim crime. Is Vikrant the real culprit or not ?
Streaming on : Hotstar
#5: Kota Factory
Kota Factory is the India's first black & white web series. It is mainly focused on the issues and pressures IIT-JEE aspirants presently go through.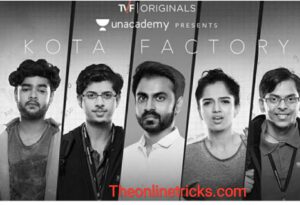 It will change the whole perception about Kota & IIT preparation.
Streaming on : Youtube & TVF Play
#6: Breathe 
This series states a simple idea – A man can go beyond any limitations to protect someone  he loves.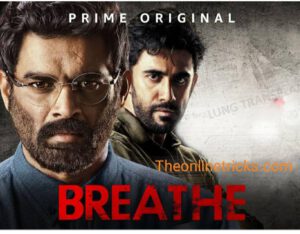 Cop tries to unravel mystery of deaths happening in the city. Who will win the last battle?
Streaming on : Amazon Prime Video App & Website
#7: TVF Pitchers 
Four friends who quit their jobs in order to start their own company. Will they fullfill their dreams.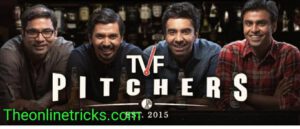 Watch to know what happens to their start up venture?
Streaming on : Youtube & TVF Play
#8: Permanent Roommates
Permanent Roommates is a story of boy & girl who after being in a long distance relationship, face the prospect of marriage.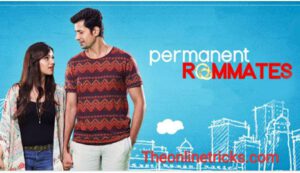 Streaming : Youtube & TVF Play
#9: Flames
This web-series involves a teenage guy liking a teenage girl and what ways he tries to woo her.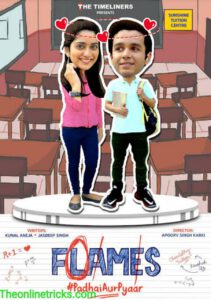 Flames narrates a story of a young romance unfolding as a chemical reaction
Streaming : Youtube
#10: TVF Bachelors
Four bachelors who stay together and they deal with daily life bachelor chores.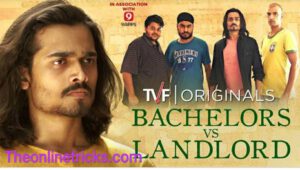 Its all about the challenges Bachelors face everyday.
Streaming : Youtube & TVF Play
Disclaimer : The above given images credit is given to respective owners. This above Given Information is Only meant for Educational Purpose.